Expert Rubbish Removal Solutions in Streatham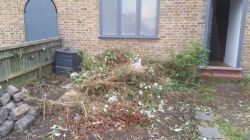 These days, more and more people are becoming so busy they simply can't find the time to deal with their rubbish removal themselves. If this sounds all too familiar, perhaps you need Rubbish Removal Streatham. Our waste removal and property clearance services are the best available in Streatham, providing our customers with the friendliest customer service, most professional handling of your task, and the most honest, no-strings tariffs available for miles. No matter what kind of property or business you have in SW16 and SW17, we will get there to carry out your property clearance quickly and efficiently, giving you one less thing to worry about, and letting you get back to business as usual as quickly as possible. Whether you need help with disposing of standard junk, garden waste being cleared away, or a full-scale office clearance, we are happy to help.
Our company has had a length of experience helping people in the SW16 area with their household junk removal, and in that time we've built up an understanding of how stressful the process can be for some people. As such, customer care and satisfaction have always been at the forefront of our business policy, making sure you don't just get a practical and reliable service, but also feel like a valued customer throughout the process. Whether you just need a few bin liners taken away or have to clear out an entire office, our team will be sensitive to your needs, and do everything in their power to make sure your waste clearance is as quick and stress-free as possible. If you have any questions about our service not answered here, contact us on 020 8434 7398, and one of our agents will be happy to answer any queries you may have.
Waѕte Disposal & Rubbish Removal Prices in Streatham

| | | | |
| --- | --- | --- | --- |
| Space іn the van | Cubіc Yardѕ | Loadіng Time | Prіce* |
| Mіn charge | 1 | 5 mіn | £48 - £60 |
| 1/4 Van | 3 | 15 mіn | £70 - £120 |
| 1/2 Van | 7 | 30 mіn | £150 - £170 |
| 3/4 Van | 9 | 45 mіn | £180 - £220 |
| Full Load | 12 | 60 mіn | £230 - £290 |
*Our rubbish removal prіces are baѕed on the VOLUME and the WEІGHT of the waste for collection.
Contact our helpful team on 020 8434 7398 for a free quote or further information.
The Benefits of Choosing Our Streatham Rubbish Removal Services
Besides our sterling reputation for customer service, there are a variety of other advantages to hiring us over your run-of-the-mill skip hire firm in SW17. One feature that comes up time and time again in our consistently positive customer feedback is our flexibility in terms of rates and booking. No matter how great a service or product, no one likes paying for something and feeling like they've been ripped off. With us, you can book your Streatham rubbish collection when it suits you, so you do not suddenly have to move everything around on your calendar to accommodate for our team. To add to this, we only charge you for what we have to clear, meaning there won't be any nasty surprises or hidden fees further down the line. If you feel there are any special circumstances surrounding your rubbish removal job, feel free to contact us on 020 8434 7398.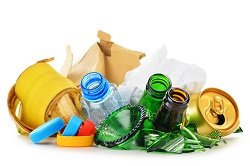 If you're planning on selling your property, you obviously want to keep a pure, unblemished record to help along the sales process. In this regard, a prompt, licensed junk removal could be extremely important. It is illegal in Streatham to keep rubbish on your front garden for too long. If reported, workers for your local council should notify you of the offence, but if it goes un-remedied for too long, it can result in a substantial fine. Cut this problem off before it poses another complication to your already busy schedule, by calling in our bespoke rubbish removal SW16 service. Call Rubbish Removal Streatham now on 020 8434 7398.
Our SW16 Waste Recycling Policy
These days, an increasing number of people are seeing the importance of being eco-friendly in everything they do, which is unfortunately easier said than done in a lot of scenarios. With our firm, you won't have to worry about being green. Our strict recycling policy is dedicated to recycling wherever we can, and spreading awareness for the importance of reusing waste.