Bring Your Garden in Streatham to Life! Hire Our Garden Waste Removal Services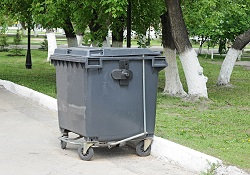 Sometimes, you simply have far too long of a list of things to do to deal with your garden waste removal yourself. Your daily schedule may be so packed for so long that soon you may be looking out of your window and realising a significant amount of rubbish has accumulated on your garden. If this sounds familiar, and it seems you need outside, professional help with your SW16 garden clearance, perhaps you could do with the services of Rubbish Removal Streatham. We have been operating our garden waste disposal services in Streatham for several years now, and have been met with consistently positive responses from our customers. We pride ourselves on our great customer service, and do everything we can to make our garden waste clearance as simple and hassle free as possible, no matter how big or small the job. If you have any queries about our garden clearance services, feel free to contact us on 020 8434 7398.
The Best Streatham Green Waste Removal Service for You
We're confident that our garden waste removal teams are among the most flexible and professional in SW16. Whether your garden waste is being stored in the front garden, in the basement, or upstairs, our team of specialists will be happy to help in the fast and responsible disposal of your waste. Besides this feature, which puts us a cut above most other firms that offer garden waste clearance solutions, there are several other benefits which make our company a great choice over your average skip hire company in SW17. If you have any junk that needs clearing away which you feel may need special considerations, or if you have any other queries about our rubbish removal services, call us anytime on 020 8434 7398.
One such benefit is that our garden waste removal services in SW16 are almost always considerably cheaper than going to a skip hire company. With us, you're also given considerably more detailed information as to how much the service will cost, as we only charge for what we remove, and don't force our customers into any fixed price brackets. Another great advantage is that by choosing our services, you're not obliged to go through the hassle of obtaining a skip permit from your local council, which is a legal requirement for the services of any skip hire firm. We also do all the loading and heavy lifting for you, so you have one less thing to worry about when it comes to clearing the waste from your garden. If you have any questions about this aspect of our service, contact us on 020 8434 7398 now.
Fast and Easy Garden Waste Disposal in Streatham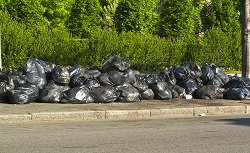 Another big help from our patio clearance services in SW17 is the speed of our service, and the flexibility our company maintains to ensure your waste problems don't cause you any more inconvenience than they no doubt already have. We provide our customers with options for same or next day service, and make it one of our main principles to never turn up late for a job. On top of this, we have great flexibility in terms of when you want us to arrive at your home, ensuring our Streatham garden junk collection service fits neatly around your specific needs.
One final benefit of choosing Rubbish Removal Streatham is a certain peace of mind around the environmental impact of our garden waste disposal services. These days, more and more people are determined to be as green as possible in everything they do. Our firm has a strict recycling policy, making sure we reuse all the materials we can, and spreading a better awareness for the importance of recycling wherever possible.