We'll Clear Your Rubbish in Streatham Away So You Don't Have To!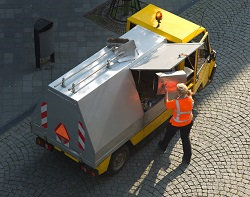 Rubbish Removal Streatham offers a friendly, affordable and hassle-free rubbish collection service, no matter where you are in the Streatham. Although we all like to keep a tidy home, sometimes there's simply too much to do, and you may find yourself in need of a professional junk clearance service. When you've had enough of looking out onto your own personal mountain of bin liners, or relying on the council to take your refuse, or are hesitant about hiring a skip company, you need our waste removal services.
We have been operating in the SW16 and SW17 areas for many years, and in that time we've learned a great deal about rubbish collection. Today, our service is more efficient than ever before, and the people we service have responded time and time again with exceptionally positive feedback. Whether you need rubbish cleared from your garden, cellar, or the highest level of your house, our experienced team will be ready to help, responsibly disposing of anything from organic waste to unwanted furniture to awkwardly sized appliances. It makes no difference if the job's big or small, we can make the situation a whole lot easier for you, and get your home back on track as soon as possible. If you have any rubbish that you think may have special conditions around it, want to know anything else about our services, contact us on 020 8434 7398.
About the Rubbish Removal Service We Offer in Streatham
Our company believes that waste removal should be straightforward and quick, without sacrificing any of the convenience and practicality you'd want from a rubbish disposal company. We maintain this balance with a finely tuned process, which lets you put your waste clearance dilemma in SW16 out of mind as quickly as possible. To begin, go through our easy to use online utilities, or call one of our friendly agents, to arrange a review of the rubbish you want taken away. Our experienced and helpful surveyors will arrive whenever it's convenient for you, and carefully go through each and every piece of rubbish that needs taking care of, in order to provide you with a free, accurate quote, free of hidden fees or other nasty surprises. If you'd like to hire us having had the time to consider your options, you'll be contacted by us shortly, so that you can arrange a date and time for your rubbish removal in SW16 that suits your own schedule. To arrange a survey, or get further information about our planning process and our rubbish collection services, call Rubbish Removal Streatham anytime on 020 8434 7398.
The Benefits of Our Waste Disposal Service in SW16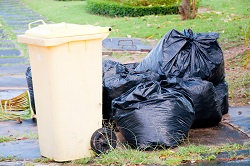 There are a variety of advantages to hiring our waste disposal firm over your usual skip hire company in SW17. Hiring our firm almost always means a cheaper course of action, as you'll only pay for what we do, rather than being forced into a fixed price. As a property owner, you have many responsibilities, including duty of care. This refers to you being legally required to dispose of any rubbish that has been sitting in public view for a certain amount of time. Negligence of this duty can lead to a substantial fine, which will only complicate your rubbish problem in Streatham further. Cut off this issue at its source, and call us now on 020 8434 7398.
Like many people, you might be concerned about how eco friendly our Streatham waste disposal service will be. Our company exercises a strict recycling policy, taking the time to sort through and recycle every item of refuse we possibly can, all the while increasing awareness for the need to recycle within the waste management industry.